Hi!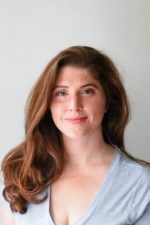 Welcome to Green & Keto. I'm so excited you're here and I can't wait to share my veggie-forward, gluten-free, and low-carb recipes with you.
I'm Sarah — a wife, mom, and food lover. I've loved cooking my whole life. When I'm not writing keto recipes to share with you, you can find me in my pottery studio creating ceramics.
Food Philosophy
I serve up fresh, real food recipes that a full of veggies and flavor. Sure, they are low carb and gluten free — but they are still super delicious and family friendly. I want to help you live your most delicious life — because good food is the key to staying on plan.
I know a lot of people have trouble sticking with a low-carb way of eating (even though it works!) because they get bored with the food. Being on a diet isn't always easy, and no diet is one-size-fits-all.
But for me, following a keto diet has been the fastest and most-effective way to lose weight and balance blood sugar without feeling hungry or deprived. And over the years, I have discovered that I am able to maintain my weight easily when I stick to a low carb diet.
So that's where Green & Keto fits in. I like to create recipes with keto-friendly ingredients that are fresh, vibrant, and most importantly — super delicious.
Contact
If you are brand looking to work with Green and Keto for sponsorship opportunities, feel free to contact me at sarah @ greenandketo.com